Fayetteville, NC, 7th March 2023, ZEXPRWIRE, The Whaley Center, a shopping mall of retail resale stores is a proud sponsor of the 11th annual "Walk Awhile In Their Shoes" event, and is accepting high heel donations in two of its retail stores.
Clothes Mentor and Plato's Closet are proud to announce that they are accepting high heel donations for the 11th annual "Walk Awhile in Their Shoes" event, which will take place on March 24th, 2023, at 6 p.m. in downtown Fayetteville, North Carolina. The event aims to raise awareness about the sexual violence that many individuals face in the world today.
While they may represent elegance and style, high heels can also symbolize the struggles of people enduring abusive relationships. "Walk Awhile in Their Shoes" is an empowering initiative that aims to bring attention to sexual violence and its devastating consequences. The idea behind the event is simple but powerful: participants walk a mile in high heels to symbolize the struggles that survivors of sexual violence face every day. By doing so, they show solidarity with those who have experienced abuse and help break the silence around this issue.
But walking a mile in high heels is not an easy feat, especially if participants don't have a pair of their own. That's where Clothes Mentor and Plato's Closet come in. They are accepting donations of gently used or new high heels of all sizes, styles, and colors to ensure that everyone who wants to participate can do so comfortably.
Clothes Mentor and Plato's Closet are especially looking for red-colored, large-size high heels because these heels will be worn by men and women who will be taking the lead in the march. Ignoring sexualized violence is like treating an illness with no remedy; ultimately, it can only be eliminated through honest and open dialogue. Despite the discomfort of these sensitive topics, people must courageously come together to overcome this formidable challenge.
"Walk Awhile In Their Shoes" facilitates conversations about difficult topics such as gender relations and men's sexualized violence against women through a unique yet simple method: walking in high-heeled shoes. Proving that people can have serious discussions without having to sacrifice fun, this initiative encourages people of all genders to step out of their comfort zones for meaningful dialogue!
Donating a pair of high heels may seem like a small gesture, but it can make a big difference in someone's life. For survivors of sexual violence, having access to resources like counseling, legal assistance, and safe housing can be crucial to helping them rebuild their lives. By supporting "Walk Awhile in Their Shoes," participants are not only raising awareness about this important issue but also contributing directly to these critical services.
"Join us in supporting the 11th annual "Walk Awhile In Their Shoes" on the 24th of March 2023 in downtown Fayetteville, North Carolina! We are asking for generous donations of high heels, especially from those who have red ones. Your contribution will have a meaningful impact on the lives of survivors of sexual violence and their families. Together, we can make a difference and help create a safer environment for everyone." – The Whaley Center's owner, Karese Whaley.
To donate these high heels, people can simply drop them off at the Clothes Mentor or Plato's Closet stores in The Whaley Center. The high heel donations are accepted until March 19, 2023, because the stores need sufficient time for proper distribution and sorting before March 24, 2023 (the event date).
Every single donation makes a difference, so people are urged to please consider donating their high heels on time! Their actions will show the survivors of sexual violence that they are not alone and that the community cares about them and their families.
Societies have too often turned a blind eye to the scourge of sexualized violence among many people, thinking it doesn't affect them and hoping that if they ignore it long enough, maybe this terrible problem will simply disappear. But those who have had firsthand experience with such abuse know better—and yet they want so badly to move on from these traumatic memories that they don't share their stories or actively engage in trying to stop similar acts from taking place elsewhere. Communities must find ways now for people affected by this horrible reality as well as bystanders alike to come together and put an end to it once and for all and prevent its recurrence.
The 11th annual "Walk Awhile in Their Shoes" event is one of the ways communities try to curb such violence and promises to be an unforgettable experience for everyone involved. This event is part of a nationwide effort to engage the public in preventing abuse, and it provides a platform for people affected by domestic violence, sexual violence, and other forms of gender-based violence to tell their stories. Whether people are walking themselves or cheering on others from the sidelines, they will be part of a community coming together for an important cause.
"Hundreds of walkers and supporters are joining together in downtown Fayetteville, NC, on March 24, 2023, to raise awareness for victims of sexual violence. Don't let your old shoes go to waste—put them towards a good cause! Bring any clean heels you have to Clothes Mentor or Plato's Closet at The Whaley Center before March 20, 2023, and make an impact on this important issue." – Karese Whaley.
The Whaley Center has always been committed to creating an environment of acceptance and respect. Sponsoring the 11th Annual "Walk Awhile in Their Shoes" event is just one of the ways The Whaley Center shows its commitment to creating a safe community. So, people should do their part in making the community a safer place and donate their high heels today! Every donation counts and makes a difference!
Read More About Gucci Baby Clothes
Read More About Bunny-Themed Outfits
Read More About Thrift Shop Near Me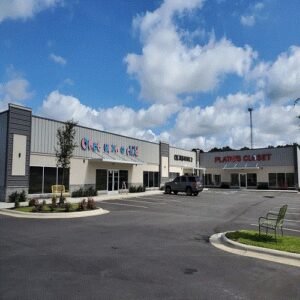 Media Contacts
Name: The Whaley Center
Address: 4544 Yadkin Rd, Fayetteville, NC 28303, United States
Phone: +1 910-867-6822
Email: [email protected]
Company Website: https://thewhaleycenter.com/
Facebook Link: https://www.facebook.com/TheWhaleyCenter
Tiktok: https://www.tiktok.com/@thewhaleycenter
Twitter: https://twitter.com/CenterWhaley
The Post Clothes Mentor and Plato's Closet Are Accepting High Heels Donation For The 11th Annual first appeared on ZEX PR Wire
Information contained on this page is provided by an independent third-party content provider. Binary News Network and this Site make no warranties or representations in connection therewith. If you are affiliated with this page and would like it removed please contact [email protected]