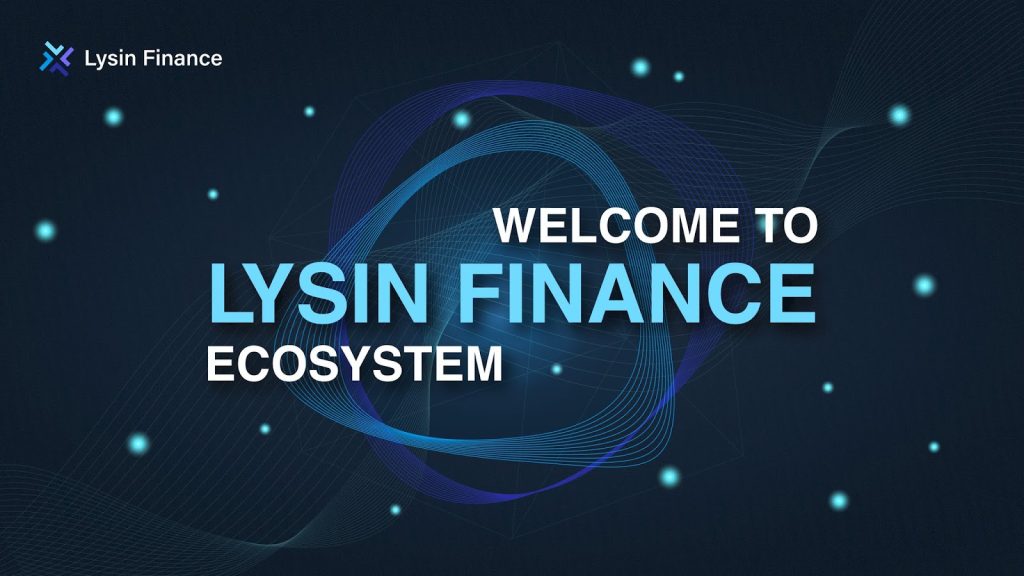 Pennsylvania, USA, 17th April 2023, ZEX PR WIRE, Lysin Finance is excited to announce the launch of Erinzi (ENZ) and Lirum (LIR) designed to add value to the cryptocurrency community. The protocol aims to bring stability to the sector by managing a stablecoin that is pegged to the value of fiat money, and utilizing smart contracts to maintain LIR and ENZ to equilibrium.
To further enhance the stability of the platform's ecosystem, the project will also introduce the Lirum Reserve Ratio (LIR).
Lysin Finance's mission is to make investment options accessible to everyone through the upcoming pre-sale event and token launch. With these groundbreaking developments, they are making significant strides toward unlocking the potential of decentralized finance with their ultimate reserve coin.
The Upcoming Pre-Sale and Token Launch
The Erinzi Ecosystem is an innovative stablecoin platform that offers users a secure platform to store, trade, and transact with digital assets.
The team is thrilled to introduce the first stablecoin backed by a mathematically verifiable protocol, ensuring unparalleled price stability. This stablecoin is pegged to the US dollar, creating greater stability and trust for users.
The impending pre-sale and token introduction offer of Lirum the Reserve Token is a thrilling chance for users to partake in this revolutionary endeavor. The LIR pre-sale is just on the horizon, and the team's social media channels will keep users informed about its launch specifics.
Lirum is a decentralized reserve management token developed by Lysin Finance. It is designed to allow users to earn by contributing to the maintenance of the Erinzi stablecoin ($ENZ) peg. Lirum functions as a reserve coin, providing stability and reliability to the ENZ platform. It also allows for greater transparency, decentralization, and user control over their assets. Lirum is set to have its pre-sale event starting on May 1st, 2023.
Investors are increasingly taking notice of the project, with the first pre-sale day scheduled for May 1st. Visit their website to learn more about the Erinzi Ecosystem and how anyone can participate in this exciting new venture.
The Team's Mission and Vision
Lysin Finance leverages the power of blockchain, AI, and DeFi to empower marginalized communities, striving to create a more equitable world through innovative solutions that promote financial inclusion and drive economic growth.
As a premier decentralized finance firm, its ultimate goal is to provide safe, inexpensive, and user-friendly financial services to everyone. They aim to create a decentralized, transparent, and fair financial ecosystem that benefits all individuals, regardless of their background.
At Lysin Finance, they believe that an AI-driven stablecoin can provide reliable stores of value and a medium of exchange for everyone, ultimately enabling a more stable and accessible financial system.
The founders of Lysin Finance are passionate about improving global lives and creating a more equal and prosperous future. They are committed to leveraging their expertise in DeFi to make this vision a reality, using their skills and knowledge to drive innovation and positive change in the financial world. Join us on this journey towards a brighter future for all.
About Lysin Finance
Lysin Finance is a leading DeFi company that provides stablecoins, DeFi products, and services. The team is committed to staying at the forefront of technology, utilizing cutting-edge blockchain and artificial intelligence to ensure users have complete control over their assets.
The project's stablecoin (ENZ) and reserve coin (LIR) run on the Ethereum network, providing users with protection against volatility through a stable USD-pegged currency.
The upcoming pre-sale event and token launch offer an exciting opportunity for users to purchase $LIR tokens and gain access to this user-friendly platform. Lysin Finance is thrilled to participate in this new era of digital assets and provide users with access to its innovative ecosystem.
To stay up-to-date on the latest project announcements and developments, be sure to visit Lysin Finance's website and follow their social media platforms listed below. Join us on this exciting journey towards a more equitable and accessible financial future for all.
The Post Lysin Finance Ready to Launch Its Stablecoin and Token Pre-Sale first appeared on ZEX PR Wire
Information contained on this page is provided by an independent third-party content provider. Binary News Network and this Site make no warranties or representations in connection therewith. If you are affiliated with this page and would like it removed please contact [email protected]